Kathy's Biography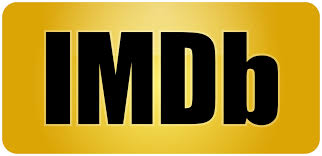 Two-time Emmy and Grammy award-winning comedian Kathy Griffin is a towering figure on television, on tour and in publishing. She breaks through the entertainment clutter with her universally recognized brand of pull-no-punches comedy. In August 2017, Kathy Griffin launched her first world tour after suddenly never being more in demand. Armed with the story of the now infamous and controversial photo (yes…THAT photo), the prolific redheaded comic is taking her iconic, one-of-a-kind, no holds barred brand of storytelling comedy global and nothing is off the table. The
Kathy Griffin: Laugh Your Head Off
 World Tour begins October in Auckland, New Zealand with stops at the Sydney Opera House and The Palladium in London, England. A #1 New York Times bestselling author, Kathy recently released her much-anticipated second book,
Kathy Griffin's Celebrity Run-Ins: My A-Z Index
, in November 2016. The book, also a New York Times Best Seller, is an A-Z compendium of the celebrities she' met over the years and the outrageous, charming and sometimes-bizarre anecdotes only she can tell about them. Simultaneously, she revealed a brand new nationwide, 50-city standup tour under the same moniker that began in January of 2017. In 2016, Kathy completed her 80-city,
Like A Boss
 Tour, with stops from coast to coast including a four-night run at the famed Mark Taper Forum in Los Angeles, CA, and two sold out performances at the illustrious Kennedy Center in Washington DC and the iconic Carnegie Hall in New York, NY. In 2014, Kathy made history with her 6th consecutive Grammy nomination and first win for Best Comedy Album (Kathy Griffin: Calm Down Gurrl), joining Whoopi Goldberg and Lily Tomlin as the only other female comedians to ever win Grammy awards for Best Comedy Album. In 2013, Kathy was inducted into the Guinness Book of World Records for writing and starring in an unprecedented 20 televised stand-up specials - more than any comedian in history. Buoyed by her dedicated and engaged fans, Kathy's live standup performances are legendary and in a class of their own. Hundreds of thousands of people flock to see her perform sold out shows everywhere from Carnegie Hall to the Sydney Opera House. Kathy draws a huge audience to CNN's New Year's Eve special, which she has co-hosted with Anderson Cooper since 2007, beating Fox News in the coveted ratings demographic including 2017's highest rated broadcast. She is one of television's go-to hosts for premier live events. After co-hosting The Billboard Music Awards LIVE three years in a row, this year Kathy hosted the 41st annual Daytime Emmy Awards LIVE and AARP's Movies for Grownups Gala. Griffin's sure-fire hosting success led to her own LIVE late night talk show, Kathy. It was where the biggest celebrities went to have the most fun. Her boisterous and revealing memoir,
Official Book Club Selection: A Memoir According to Kathy Griffin
, debuted at No. 1 on the New York Times Bestseller List. Griffin won two Primetime Emmy Awards for her hit reality series, Kathy Griffin: My Life on the D-List, which aired for six years on Bravo. It was nominated every single year of its run. The show also won the GLAAD Media Award for Best Reality Program and was nominated six consecutive times by the Producers Guild of America. Kathy was a cast member on NBC's Suddenly Susan and guest starred on Seinfeld and Law & Order: SVU. She lent her unique voice to animated characters in Shrek Forever After and the award-winning television shows The Simpsons, American Dad, and Dilbert.